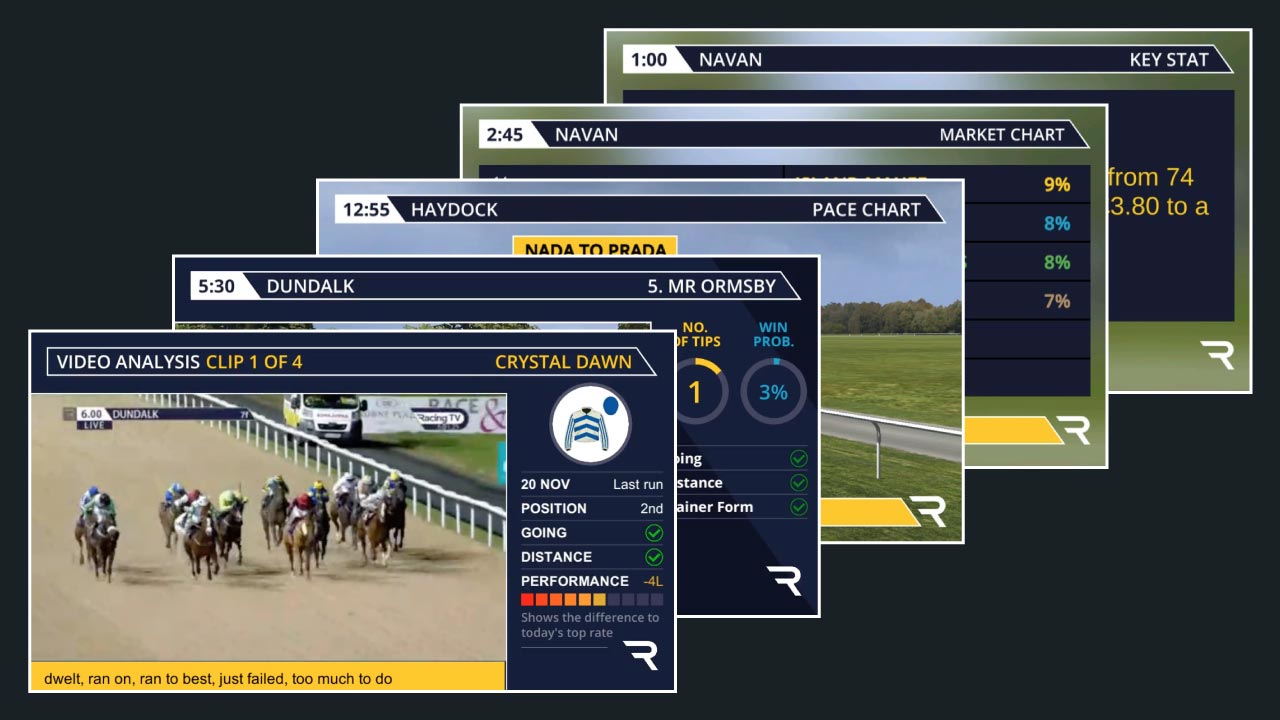 ---
---
Quantum Leap Solutions create the bet-stimulating content included in RMG's Watch & Bet service - used by the majority of UK and Irish bookmakers
---
---
---
Virtual product pitting the best horses of the last 50 years against each other in replicas of the top British races
---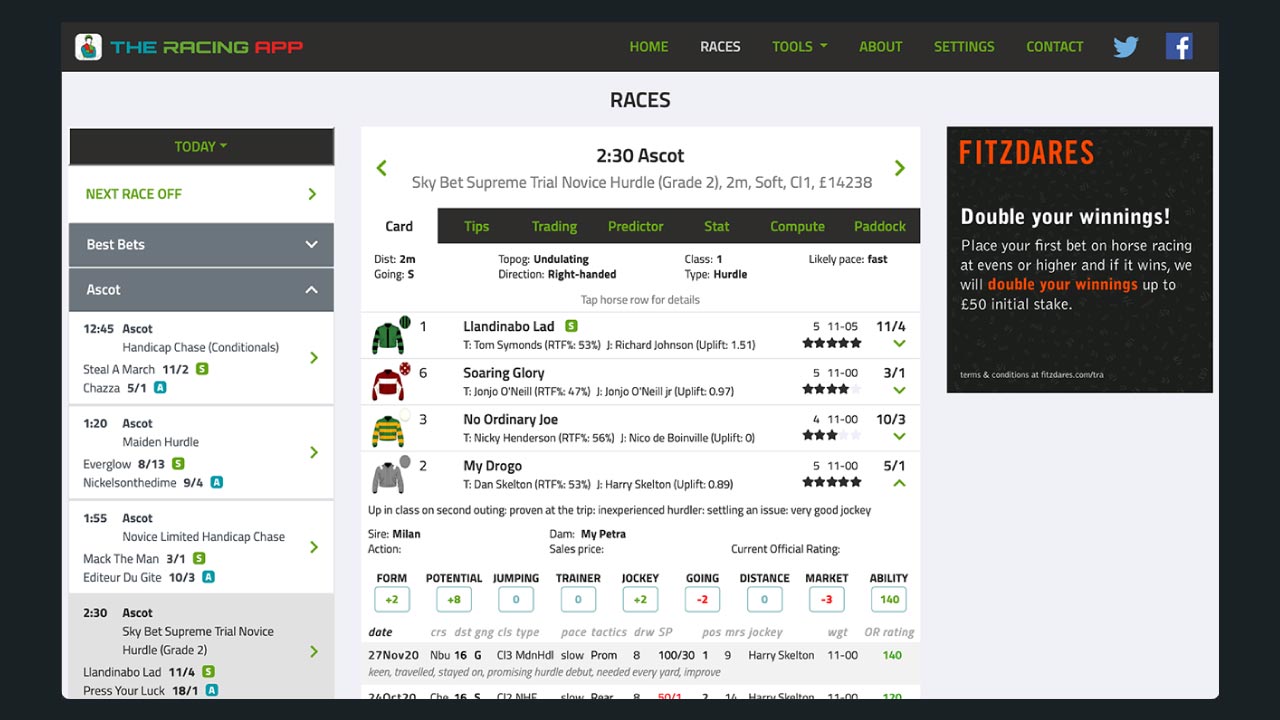 ---
---
App and website for progressive punters featuring our groundbreaking content and tools. Available for iOS, Android plus a new web version.
---
---
---
3D animated pre-race simulation of how a race is likely to unfold
---
---
---
Aesthetically pleasing, at-a-glance summary of the daily newspaper tips for each race
---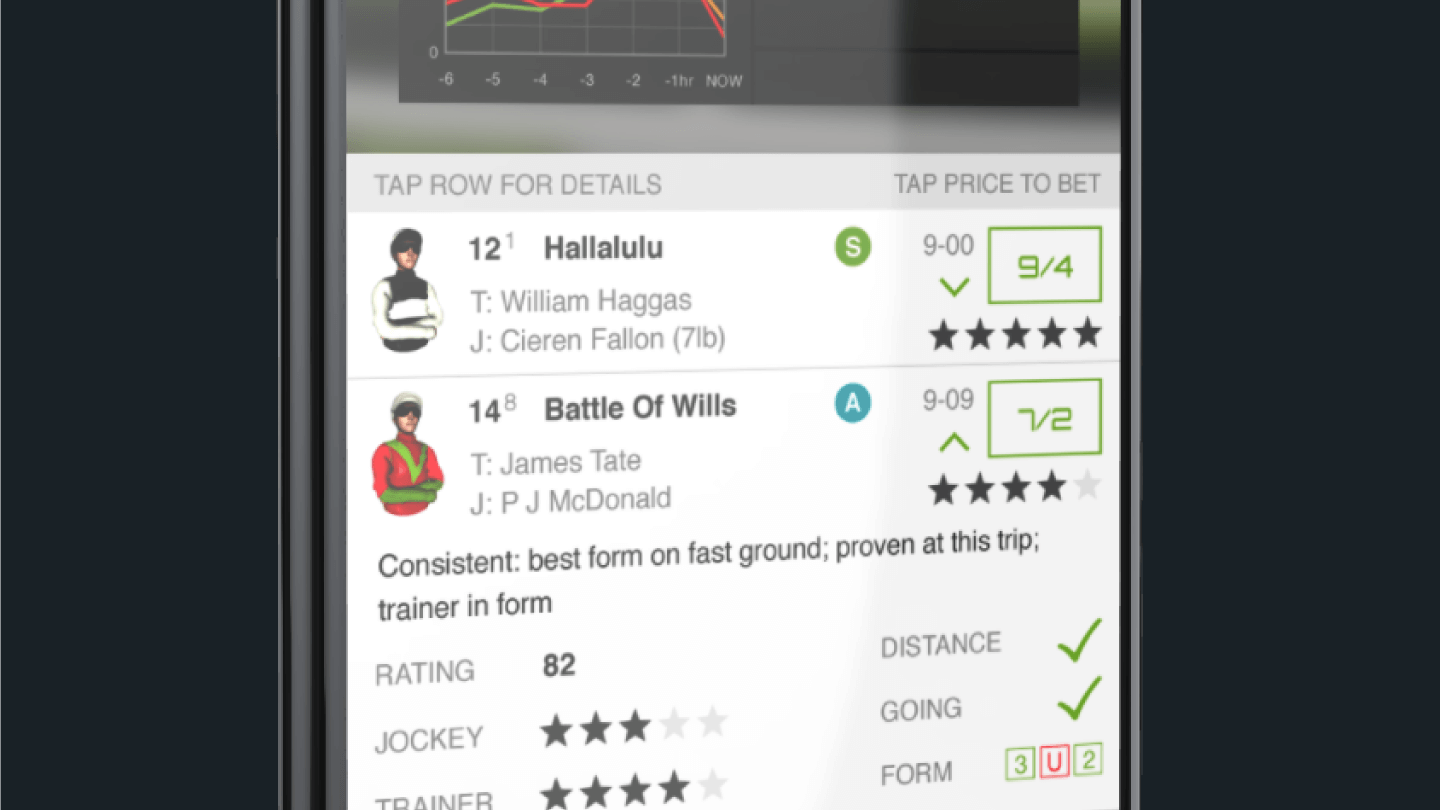 ---
---
Succinct one-liner from the The Racing App team summarising the chances of every runner in every race
---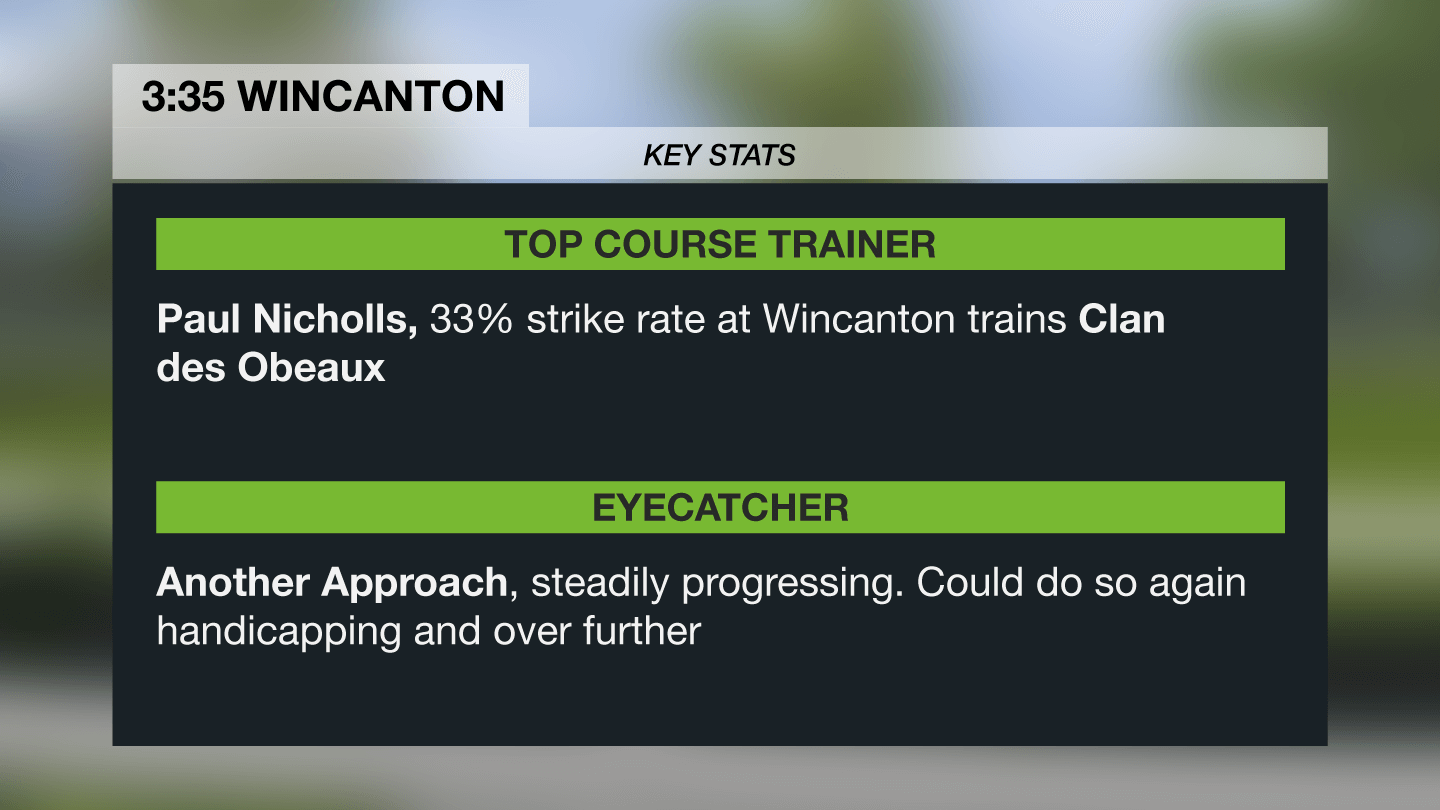 ---
---
Bet stimulating insights for each race including most relevant key stat, market mover alerts and eyecatchers last time out
---
---
---
Bespoke 3D animated paddock for upcoming races. Available associated with Racing Post, Timeform or The Racing App's comments and ratings
---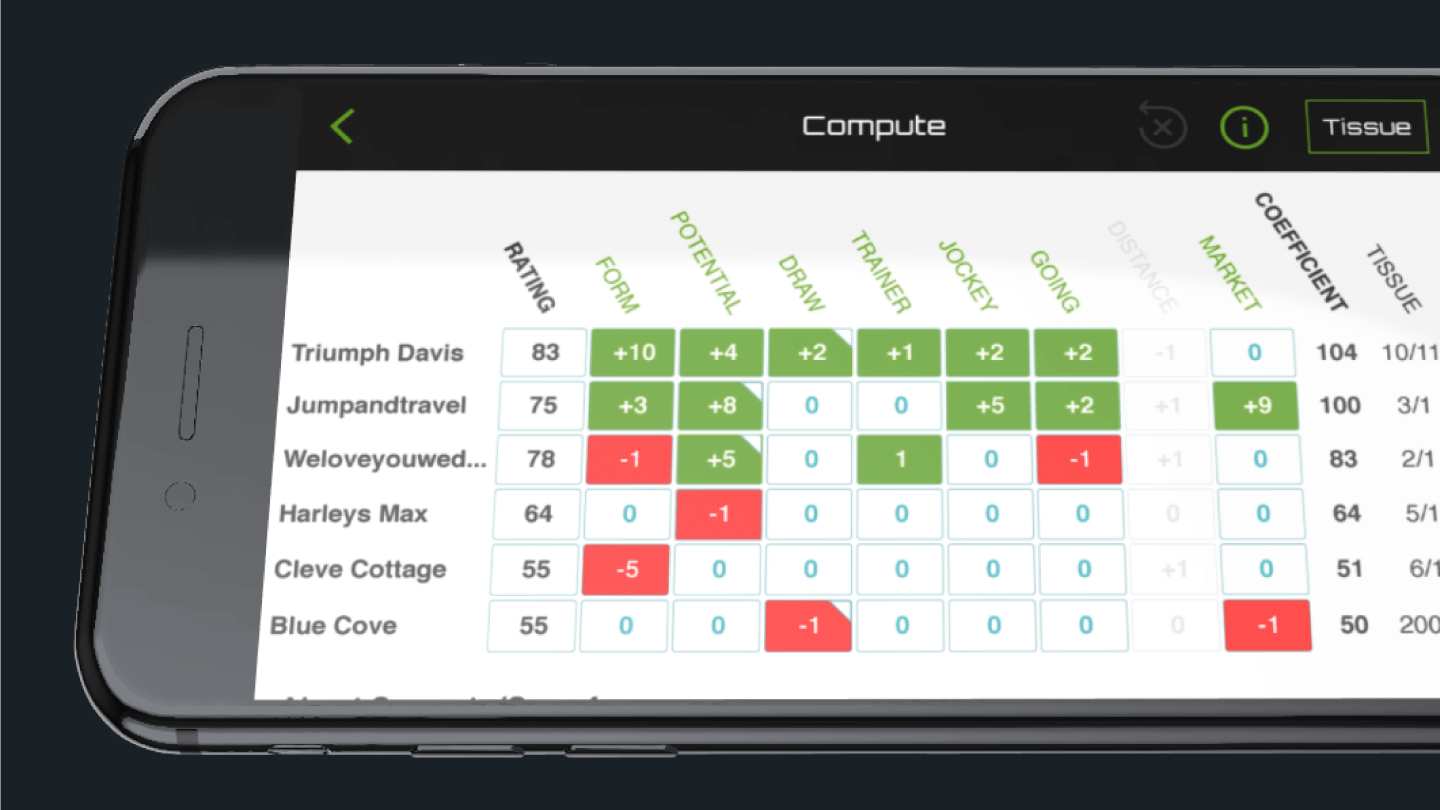 ---
---
Revolutionary quantitative analysis tool allowing users to quantify the effect of each of the factors affecting a race to arrive at their own true prices
---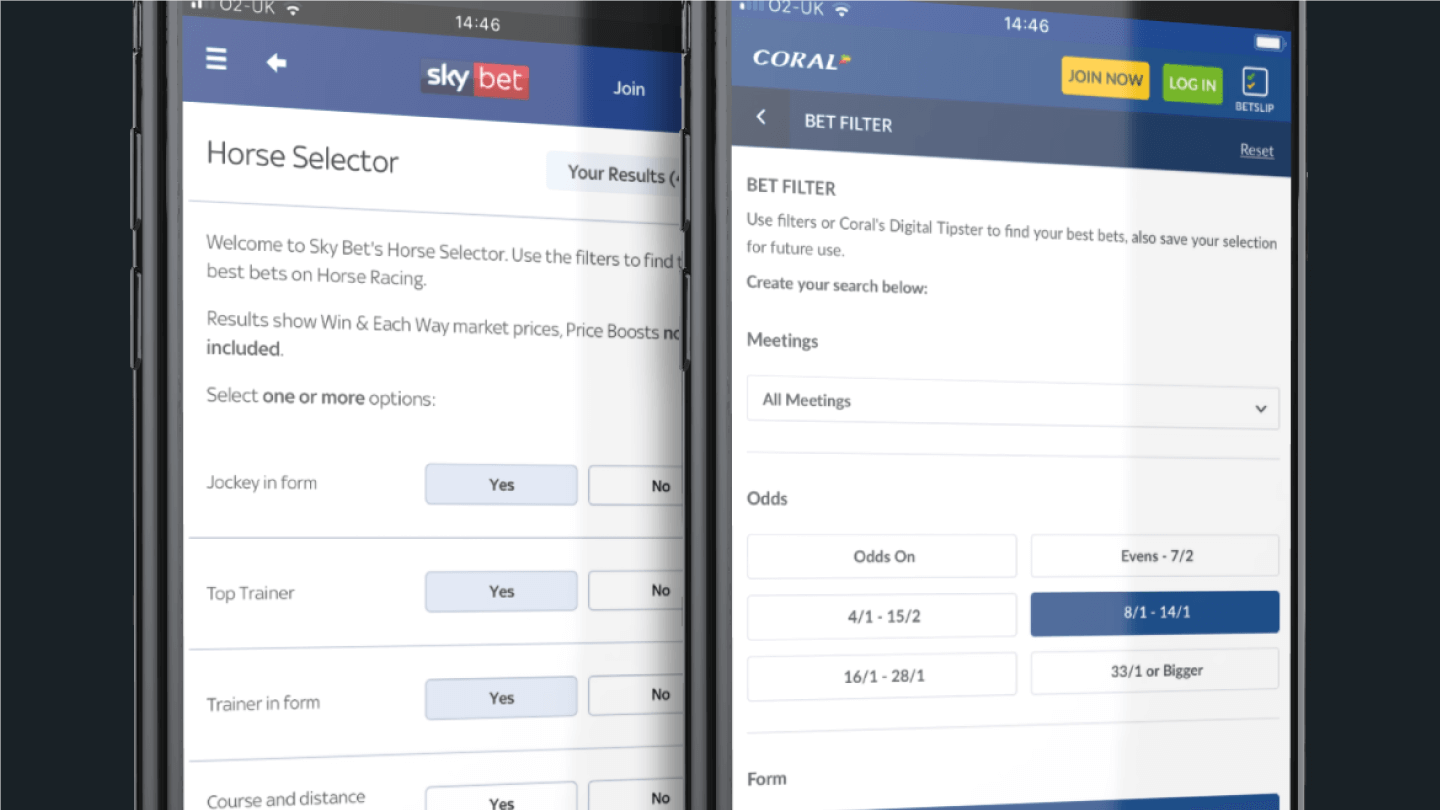 ---
---
The ultimate tool for distilling the day's runners down to prospective bets
---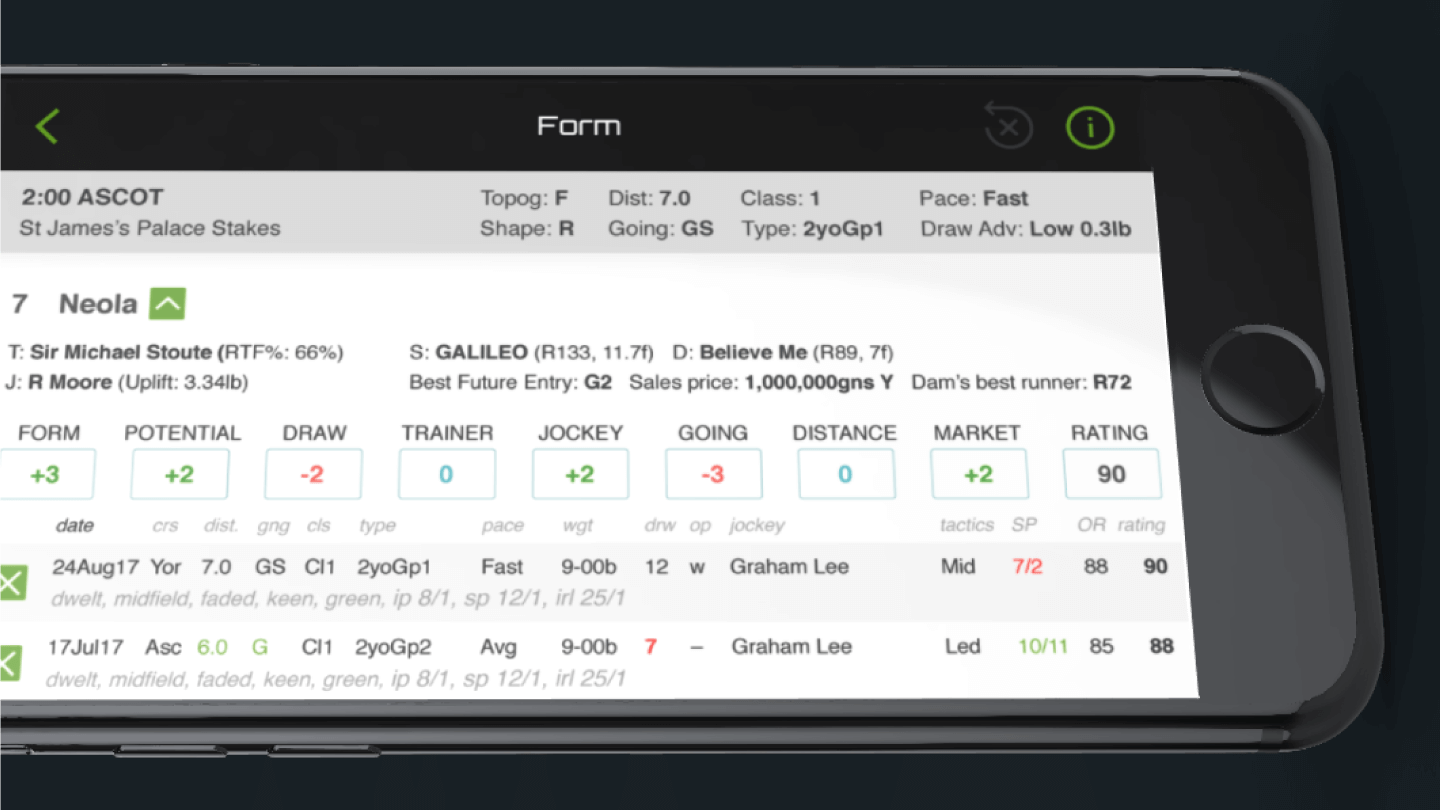 ---
---
The most exhaustive and insightful in-line form available for racing in the UK and Ireland
---
---
---
The race in real-time through the eyes of the jockey powered by live GPS data
---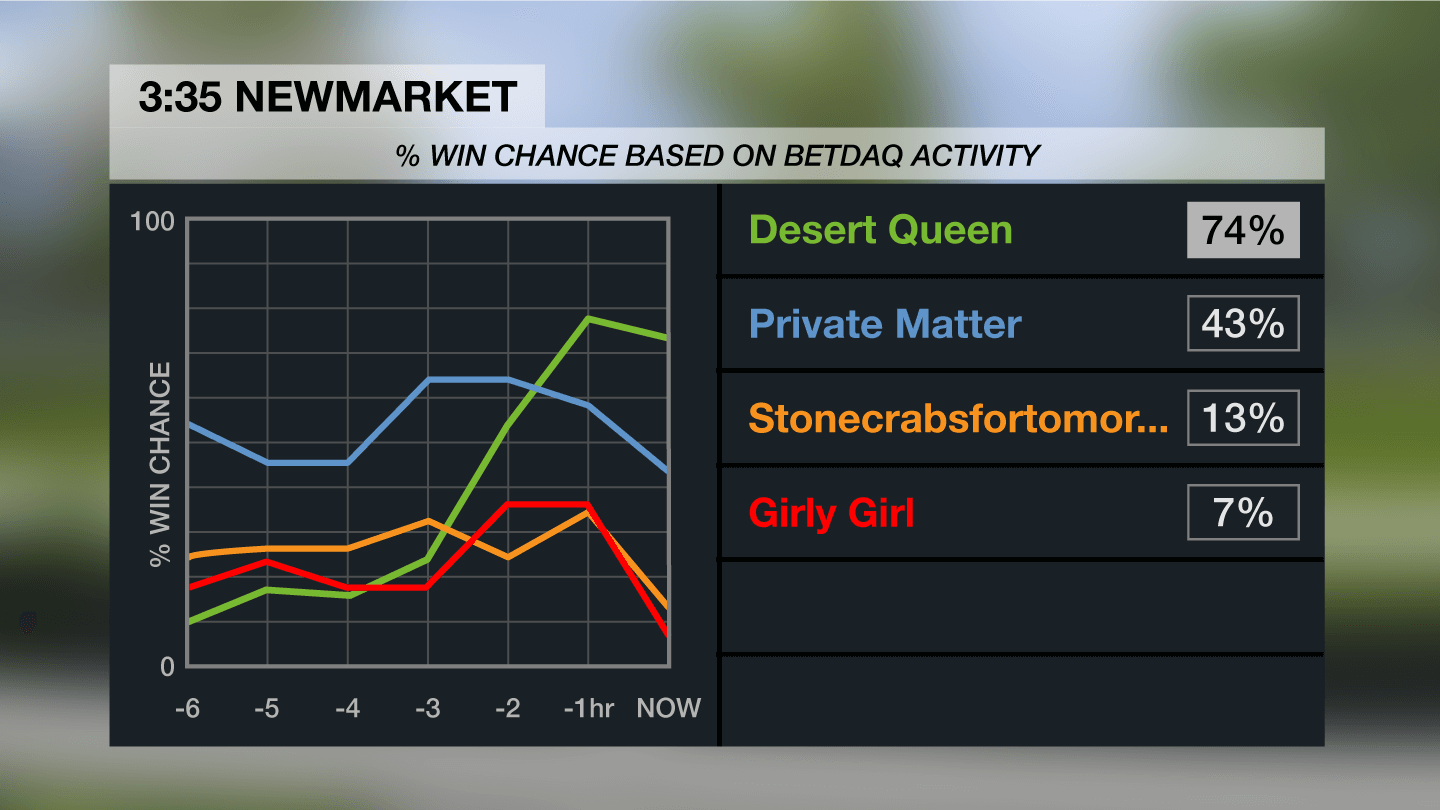 ---
---
Impactful chart plotting the movements in odds of the contenders in an upcoming race over the previous six hours on the exchanges.
---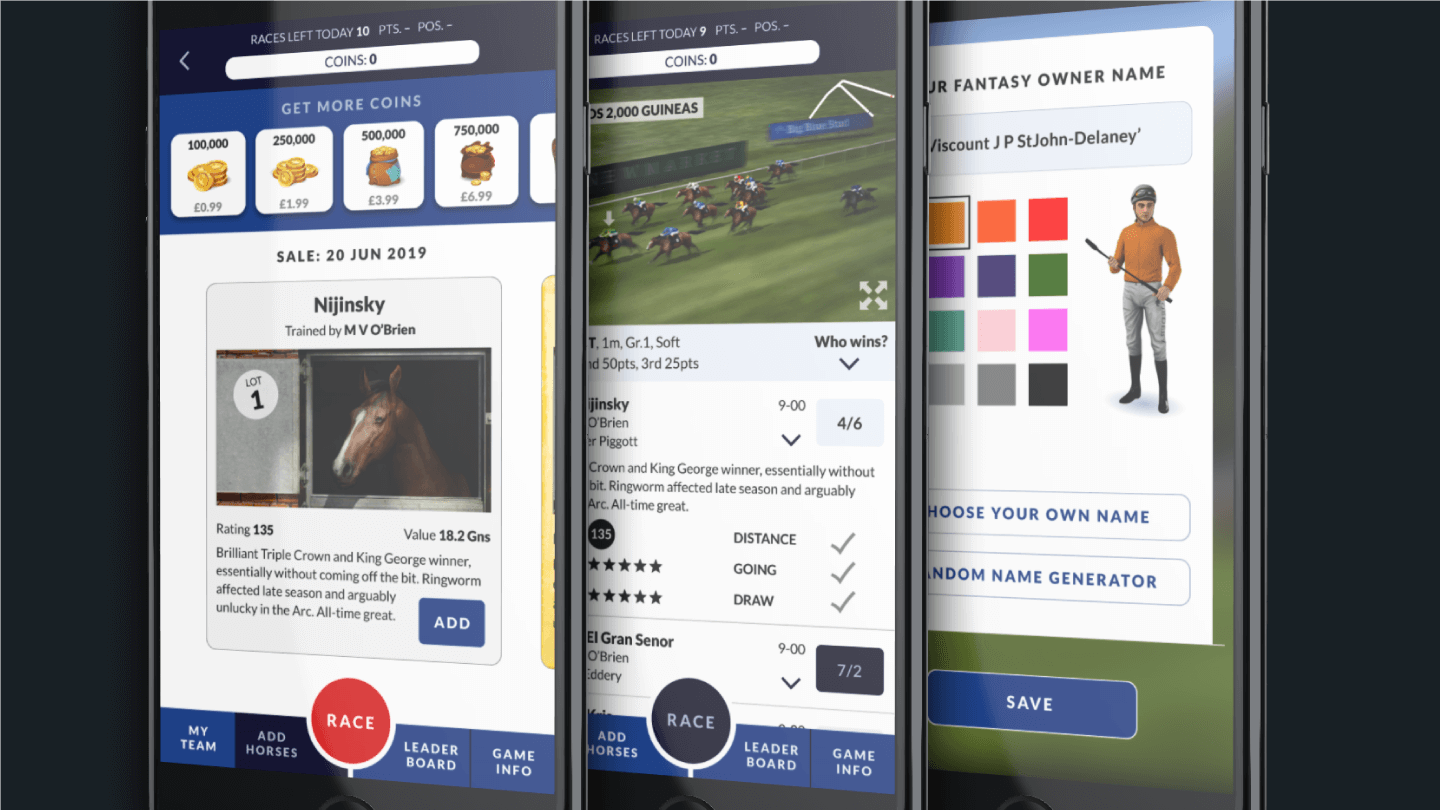 ---
Legends Virtual Racing Game
---
Experience the thrill of being a big-time owner compiling and racing your dream team of legends from the past in all the great races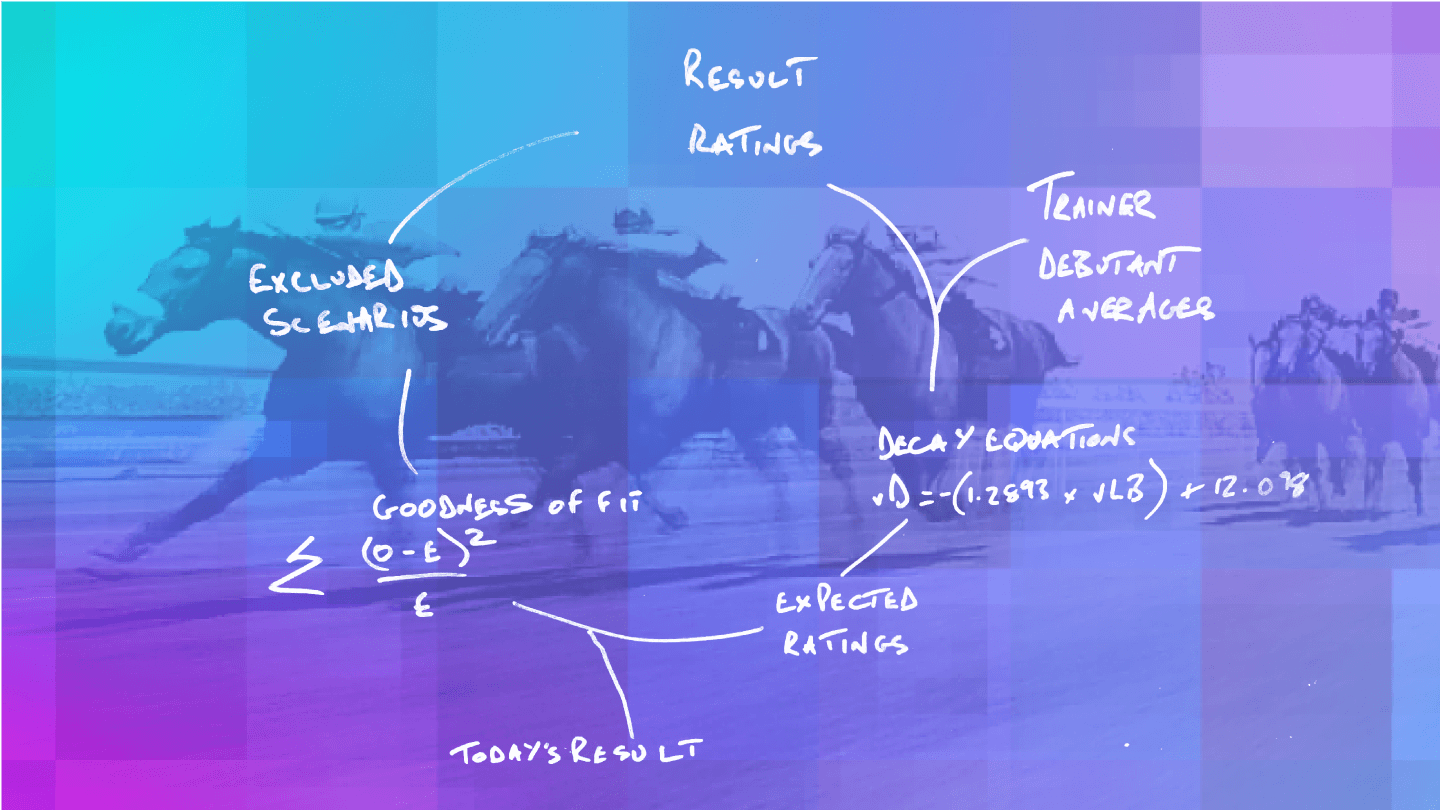 ---
Computerised Handicapping
---
Computerised handicapping and race observations system stored as structured data and analysed by computer algorithms into key insights
---
---
---
Tipping algorithms with rules styled to reflect the typical approaches taken by various types of human tipster - best handicapped, value, statistical trends etc
---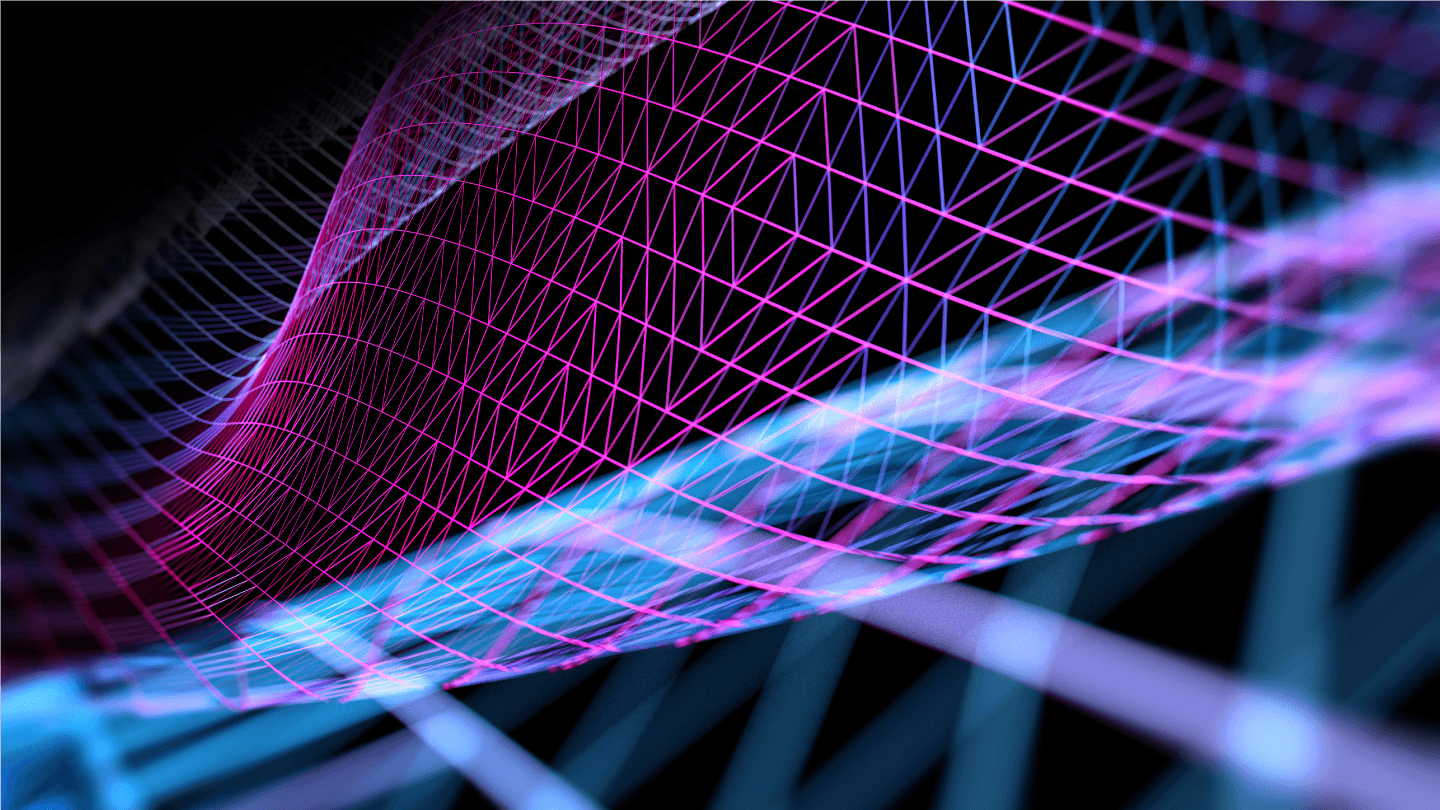 ---
---
Plots x-y coordinate, speed and KPIs such as heart rate and lactate accumulation for every stride of every horse in a race incorporating jockey decision-making algorithms
---
---
As recognised innovators in our field, we have some knowledge to share. We're available to lend a hand if you need one.
---
---
We are the team who have set the pace in the development of horse racing products for the last two decades. If you are looking for a digital agency to deliver your next product, please get in touch.
---
---
We are marketing partners with some of our industry's leading brands offering strategic consultancy plus branding, design and content creation services
---
Quantum Leap Solutions Limited is a team of digital innovators specialising in horse racing. We provide a range of B2B SaaS solutions as well as digital design and product development services.
---
Innovation through technology relies heavily on knowing the art of the possible. We work collaboratively with our clients often realising products neither part would initially have imagined possible.

---

---

---

---

---

---

---

---

---

---

---

---

---

---

---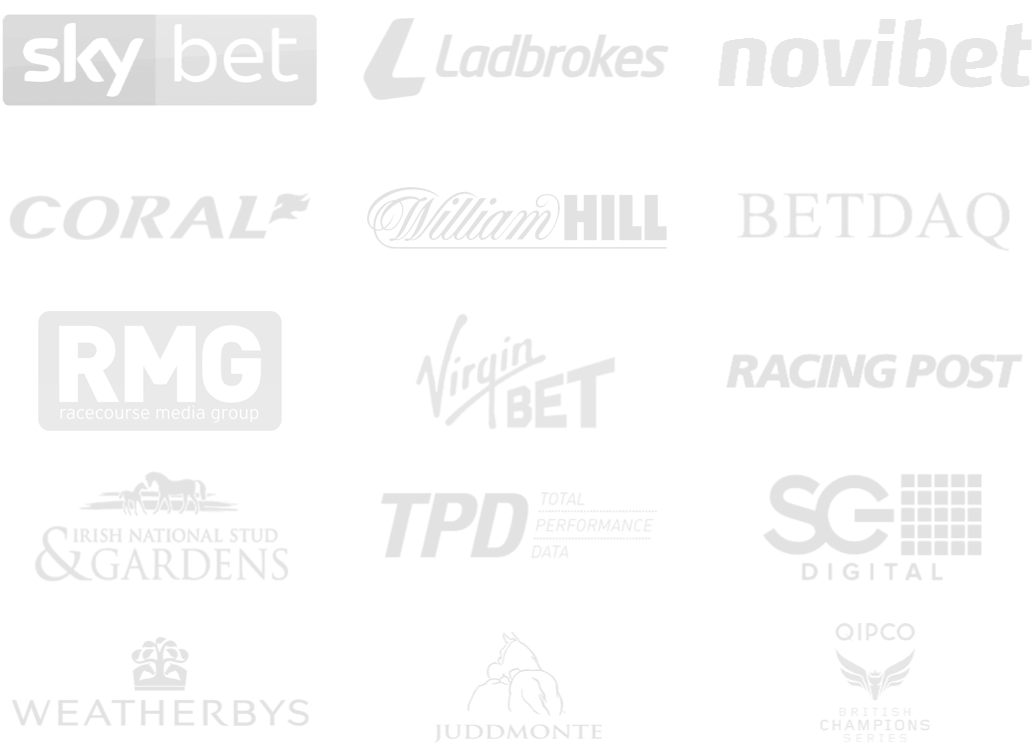 ---
If you would like to know more about any of our products or services please email Mark Fellows using the button below.
---